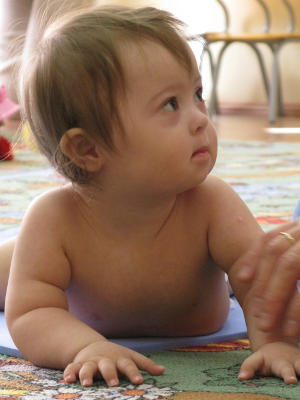 Your child's treatment
As a parent, you have a crucial role in the motor development of your child. It is important that you stimulate your child regularly in the course of caring for him or her. This is something you learn in the course of the BMS treatments. Moreover, you discover what the specific motor problems of your child are and during the treatment you will gain more and more insight into how your child is developing.
The physiotherapist will tailor the treatment to the specific situation of your child but also to your situation as a parent. The manner and the timing of stimulation must fit in with the rhythm, the home environment and the composition of your family. Only then will you as a parent be in a position to stimulate your child regularly. And that offers the greatest chance of results.
If you are interested in the BMS method and the treatment possibilities for your child, then you should contact Peter Lauteslager.